Product Description
ENCO-RF Smoke ventilator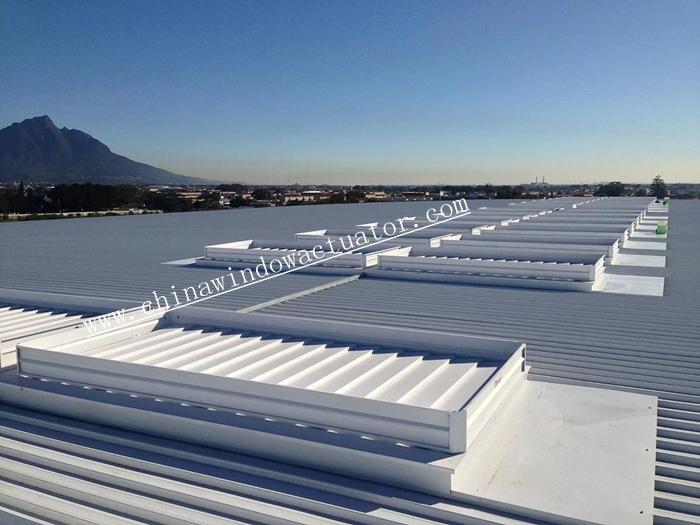 RF louvre is a highly-efficient, attractive, low profile louvred smoke and natural ventilator which has been specifically designed for both smoke and heat exhaust and natural ventilation applications. RF Louvre can be roof or wall mounted for exhaust or air inlet. The system offers effective fire safety with units tested for use as smoke ventilators to BS EN 12101-2. The roof RF louvre can also be supplied with a hinged base which can be ultilised as an access hatch.
Features Include:
High efficiency
Weatherproof - its resistance to air leakage and rainwater 100%.
Reliability - life cycle tested to 10000 Cycles.
Durability - tested to withstand wind loads of class WL1500 and snow loads Controls - a wide range of control options are available.
Length - 940mm to 3800mm
Width - 600mm to 2700mm
Aluminium Blades
Installation - can be fitted into any roof or glazed construction with 15 degree inclination .
RF is suitable for fixing in a wide variety of applications. The ventilator is supplied in two parts to facilitate easy installation on site, the base assembly and louvre box assembly. The base types and applications are as follows:
Turndown Base - mounting onto weathered roof upstand
Flat Base - mounting directly onto roof sheeting
Glazing Base - integrating into glazing systems
The roof RF can be supplied with both insulated louvre blades and an insulated body to assist in ensuring the building is adequately insulated. Also the RF can be manufactured with polycarbonate blades. Translucent polycarbonate louvre blades provide excellent daylighting using a durable UV stabilised material. When closed it can provide an average diffused light transmission in excess of 80%, enabling savings on artificial lighting. Pile weather seals are also fitted to the louvre blade edges and sides to minimise heat loss.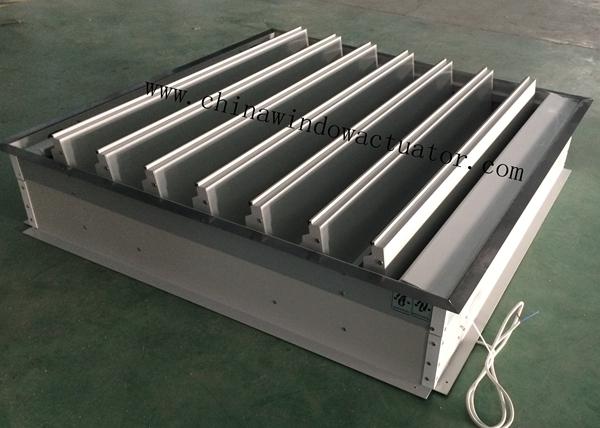 More information pls send mail to info@chinawindowactuator.com